The Chicago-born writer/photographer [Time cover photo, right], based in Europe for twenty years and the Caribbean for ten, has an obsession for travel which has taken her to over 175 countries around the world.

A contributing editor of BIRNBAUM'S TRAVEL GUIDES from their inception through the '80s, she has also written several Caribbean chapters for THE SOUTH AMERICAN HANDBOOK, and her photographs have appeared in Apa Productions' INSIGHT GUIDES to ITALY; THE BAHAMAS; INDONESIA; and THE GAMBIA & SENEGAL. A contributing editor of CARIBBEAN TRAVEL AND LIFE magazine for ten years, she was also a regular contributor for a dozen years to the PAN AM CLIPPER, inflight magazine of the legendary airline.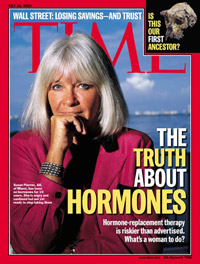 Other magazine credits include Condé Nast Traveler, National Geographic Traveler, Islands, Vogue, Town & Country, GQ, Bride's, Travel & Leisure, New York, Outside, American Way, Vis á Vis, Northwest Orient, Endless Vacation, TravelLife, Latitudes South, Tradewinds, Black Enterprise, Condé Nast's Concierge.com and SuddenlySenior.com.

International credits include the International Herald Tribune, Italy's Panorama, Espresso, Gente Viaggi Capital, Grazia, Gioia, Casa Amica, Nautica, Isole, Corriere della Sera, and Tutto Turismo; Germany's Neue Medien and Freizeit Revue; England's Caribbean World, YOU (Sunday Mail magazine) and 7 Days (Telegraph); France's Classique Traveler (Conde' Nast) and VSD; Spain's Rutas del Mundo (National Geographic), Semana, and Bolero; Australia's Club Marine; Hong Kong's Signature, Asian Business, Marco Polo.

She currently specializes in the Caribbean region with vast stock photo archives of all her travels at her Miami base.